Sinceancient times, Italy is known as the "Stone Kingdom" of the city, notonly has a very rich stone resources, there is a profound stone historicalbackground. The world's leading MARMOMACC, has become from raw materials tofinished products from stone machinery manufacturers to buyers, designers cometo the annual stone event.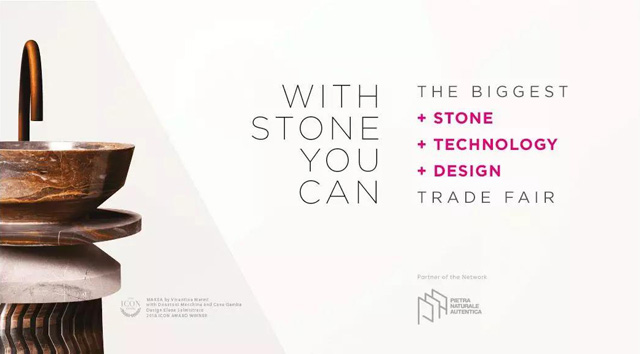 As a well-known brand with thirty-three years'experience in foreign trade in stone materials, Huabao Stone has always demonstrated remarkable independent innovation ability, strong production and processing system, and superior cost performance Won Europe and the United States, Asia, Oceania and other countries a good reputation.
HuabaoBooth:
BoothNO.: Hall8,F1G1H1-6
Date:25th-28th September,2019
Address:Verona Exhibition Centre,Italy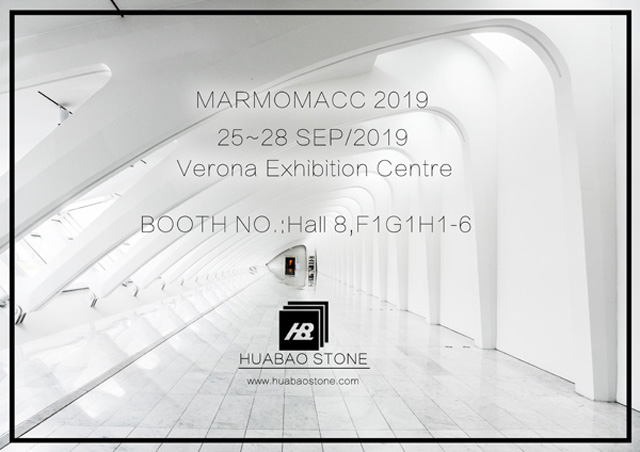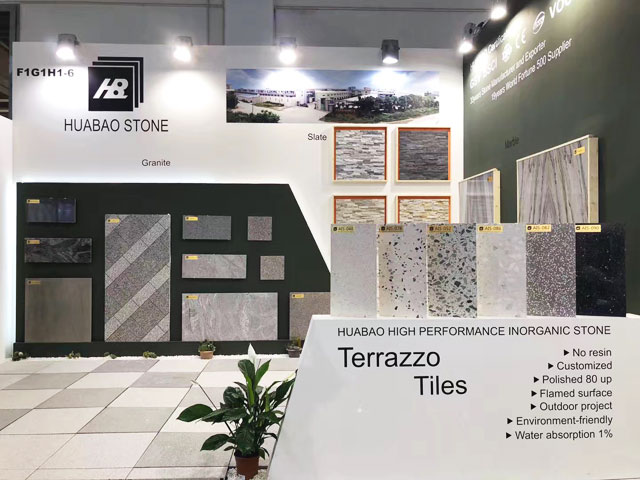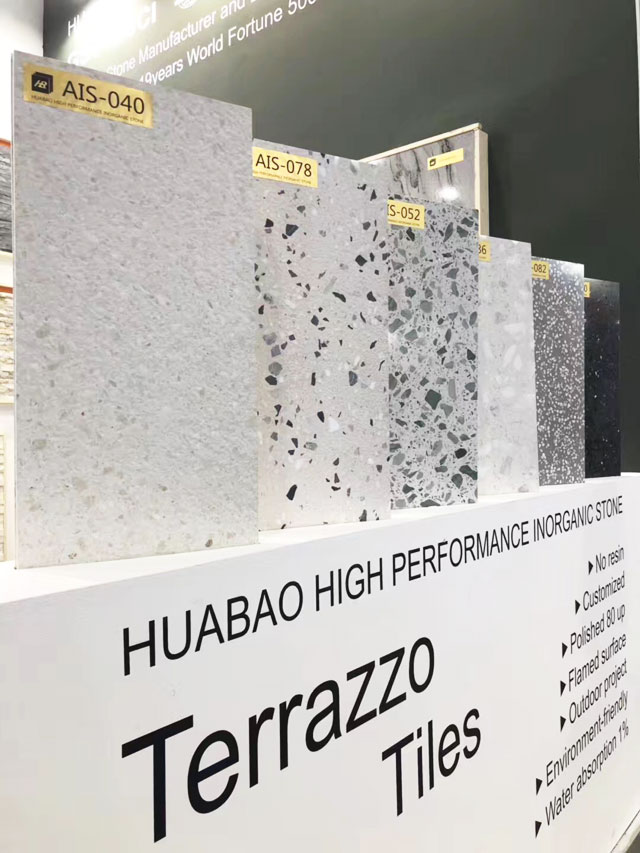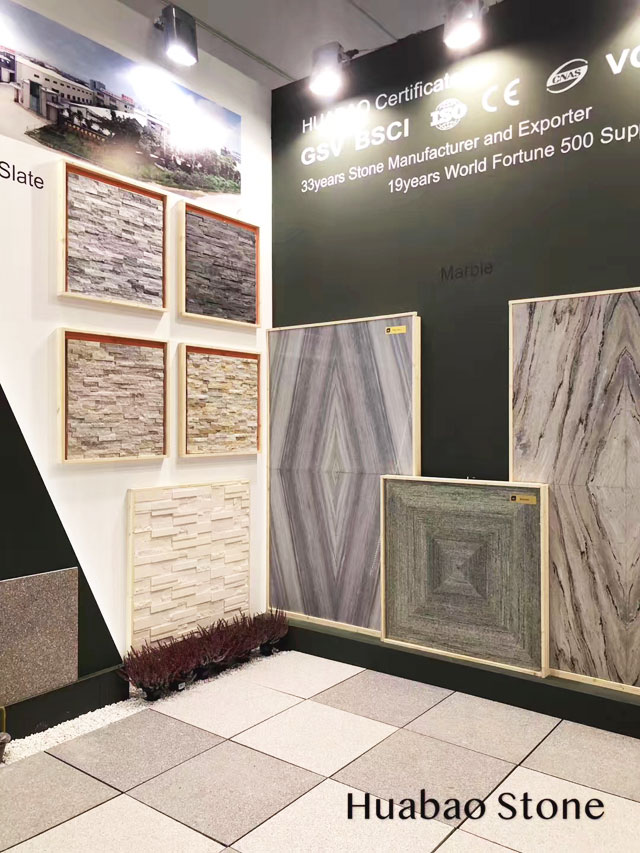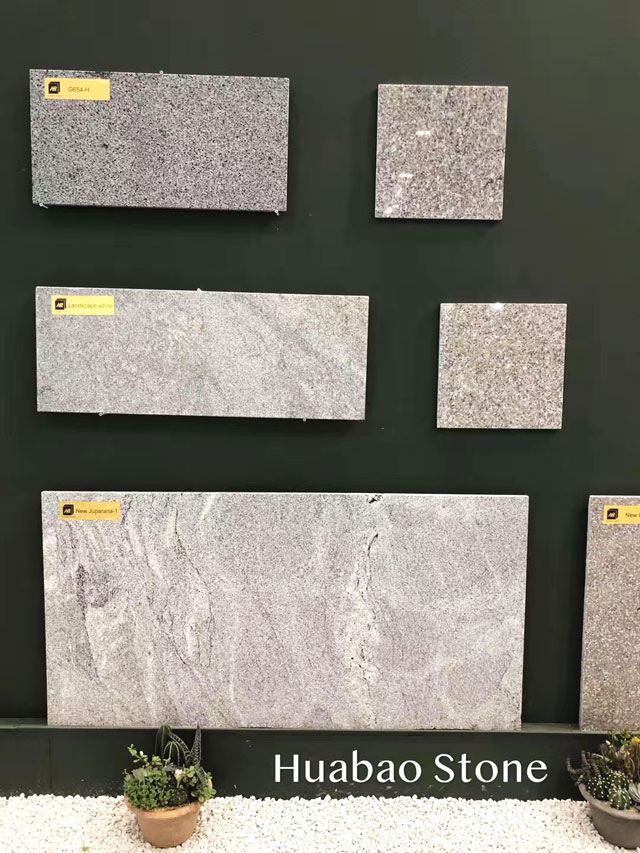 This exhibition, Huabao Stone with the latest high performance premium terrazzo boutique appearance.It is the company's independent innovation research and development of the national patent products, performance indicators to reach the international leading level, not natural better than natural. It's more natural than natural stone. Since its debut, it sweep the world with advantages such as good plasticity, multi colors, 1cm tiles and so on. For designer from all over the world, this would be the first choice building material for commercial and residential. Once the old fashion style changed into the most retro modern style, giving the architectural space the ultimate shock of artistic appeal.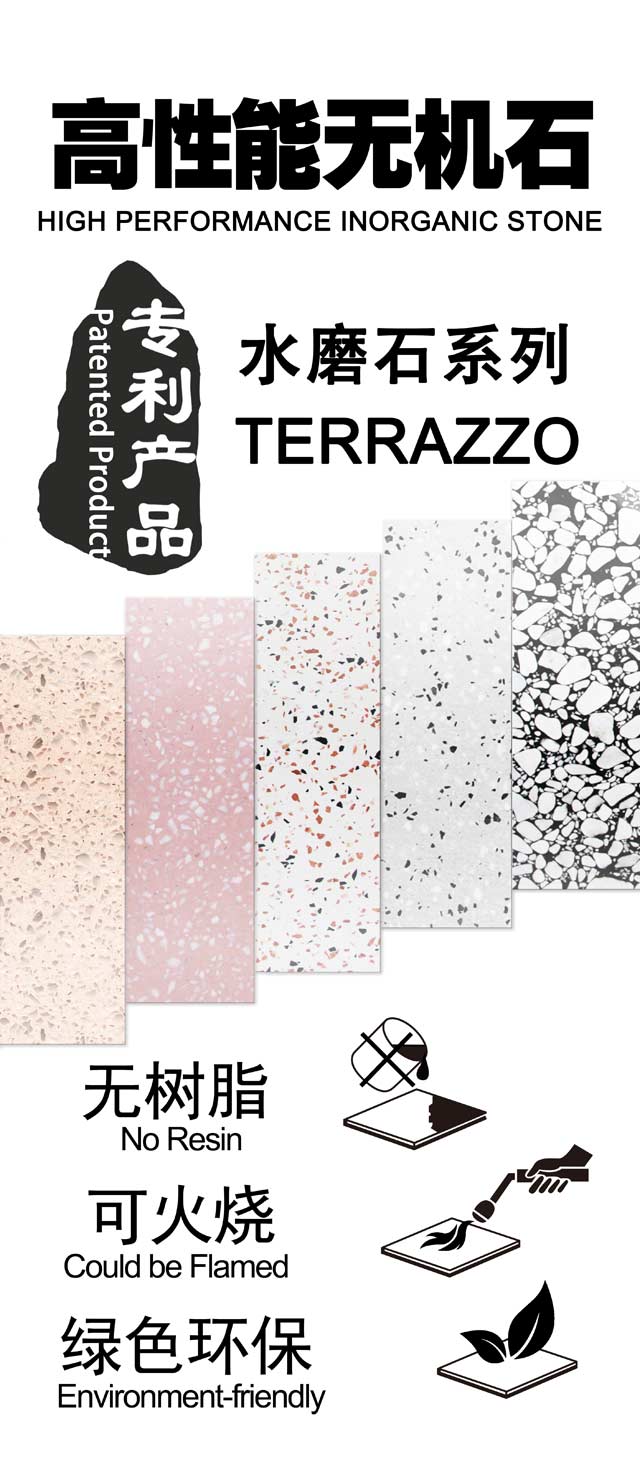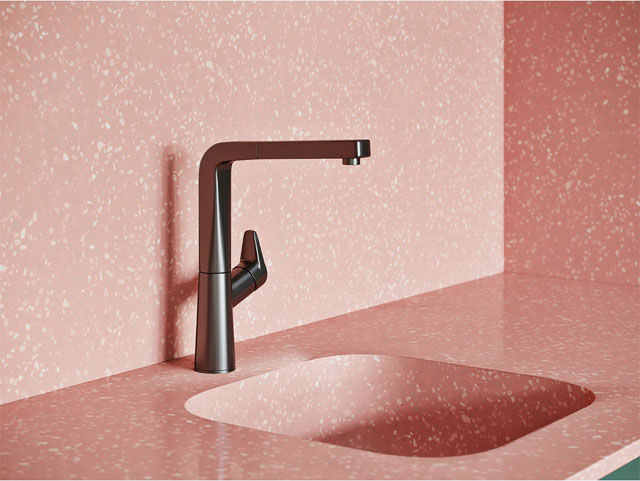 From September 25 to 28, we sincerely invite you to visit us and appreciate ourprecious stones. Hall8,f1g1h1-6, be there or be square!