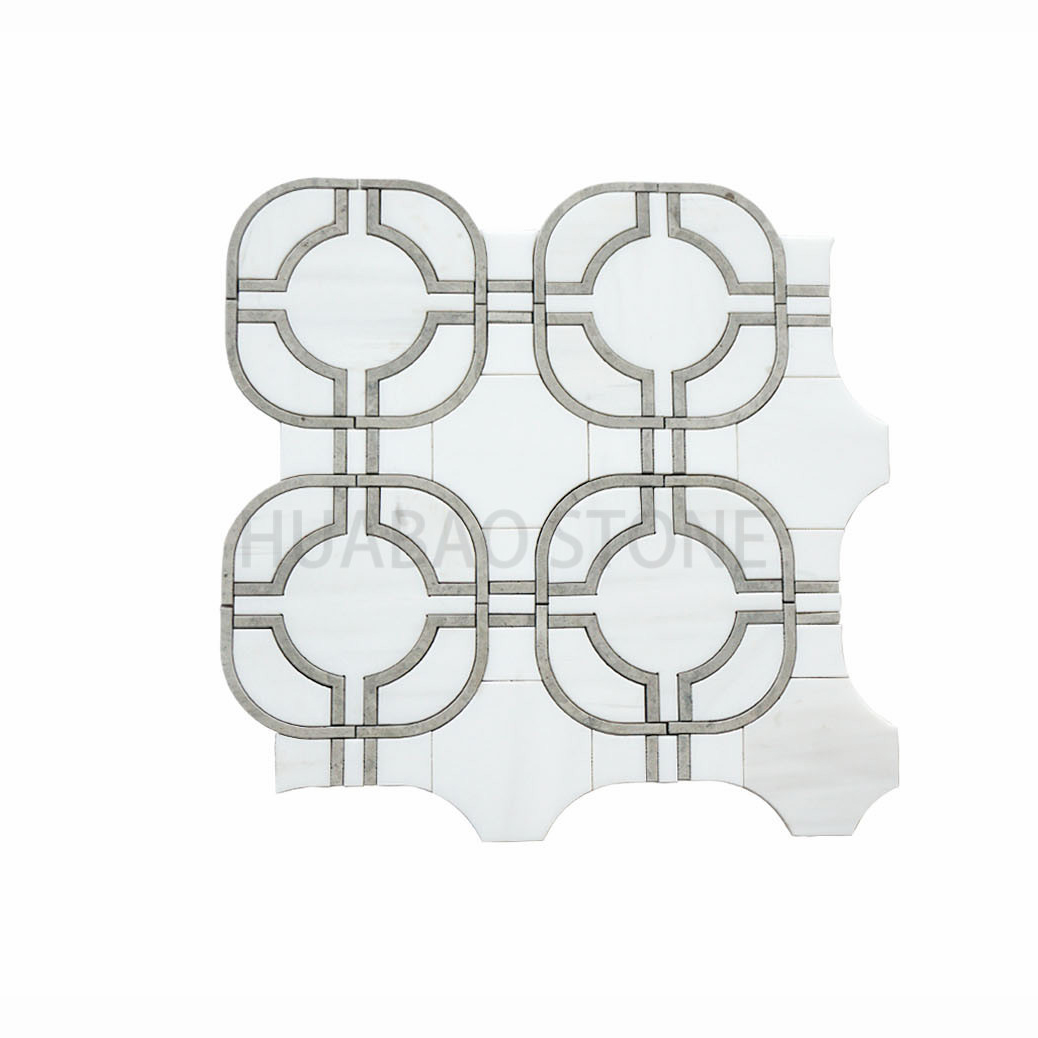 Product description
New art design-polish
- Sheet size / size of the mat: 348x348mm
- Color: white/grey
- Material:Marble
DESCRIPTION
This stunning yet classic selection of white colored natural stone products will add interest and intrigue to every room.
For a stunning contemporary look on walls, this product is an exquisite option for high end residential properties.
Each has a distinct feel which will create the ambience you desire. Strictly selected; consistent in color, sizing and finish.
Easy to install, mesh mounted mosaics makes installation cheaper and quicker even do it yourself:)