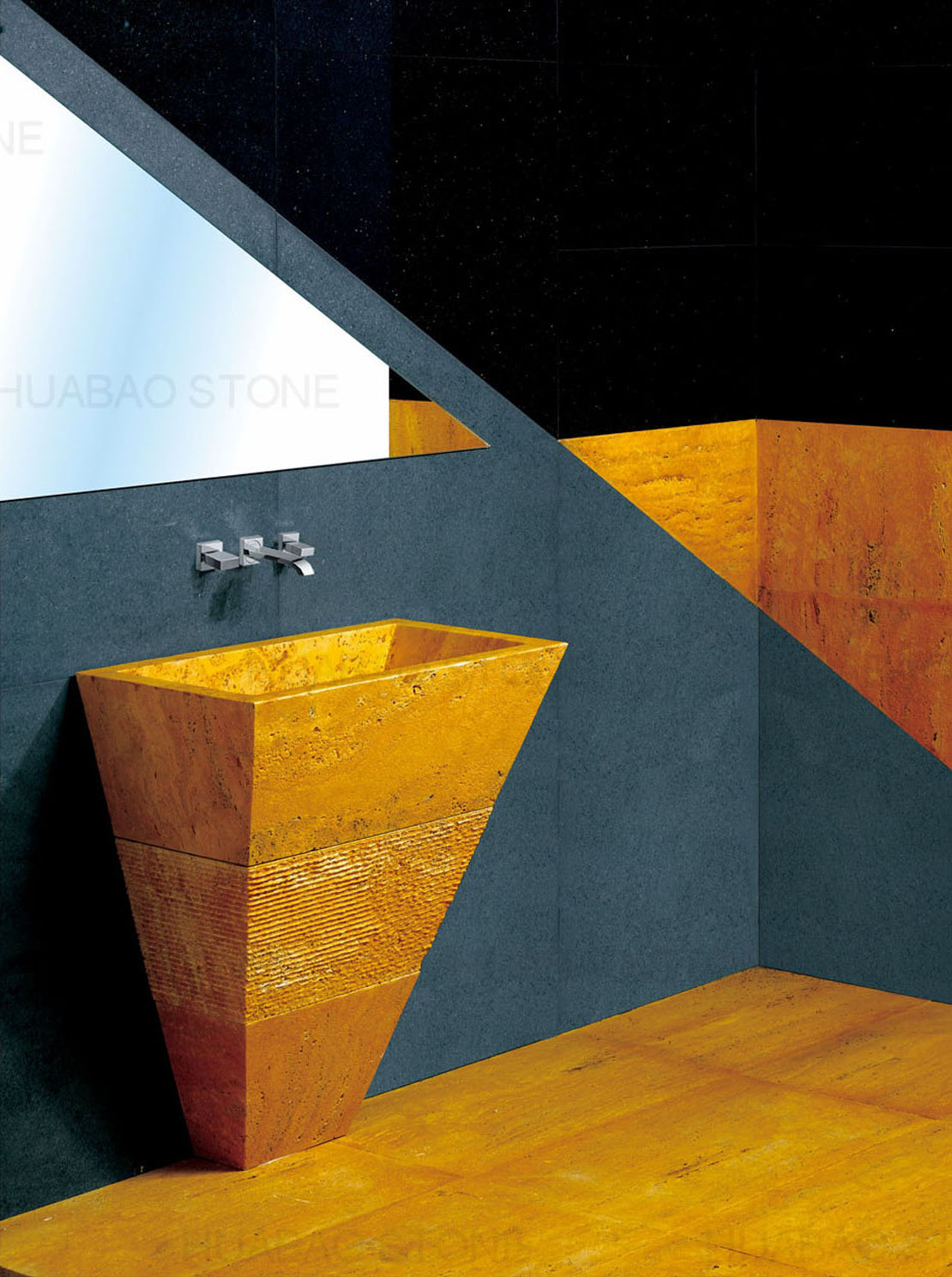 【Description】
The basinwhich is made of GoldTravertine is
both stylish and durable.What make it different
from other is the tapered shape designand
the bright color.This design can caught our
attention easily.Flat edge profile has a
transitional appearance.
【Specifications】
NO.: VB-76
Material: Natural Travertine
Color : Gold
Actual Height: 83cm
Actual Depth: 70cm
Actual Width: 38cm
Faucet Mount Type 8-in Widespread
Huabao's Exclusive: Yes
Treatment: Surface polished and grooved,
all sides straight edge grinding.