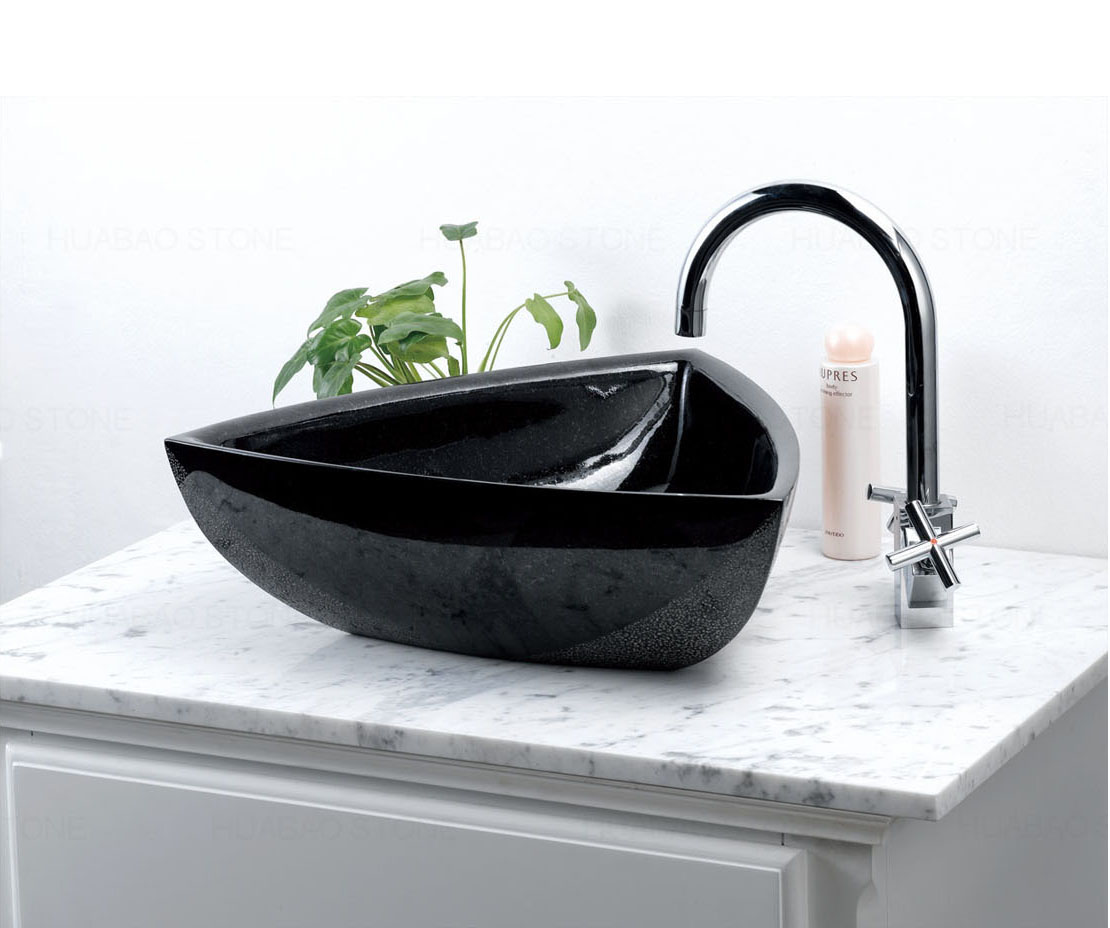 【Description】
The basinis made of Shanxi Black
is both stylish and durable andit
can keep water inside bowl.What
makeit different from other is
its even color and its triangular
shape.This complementsmost bath
decor . Also available in this
collectionis a Fantastic Black Round basin.
【Specifications】
NO.: F-046
Material: Natural granite
Color : Black
Basin Size: 45 x 45 x 45cm
Huabao's Exclusive Yes
Treatment: Surface polished,
all sides edge grinding.